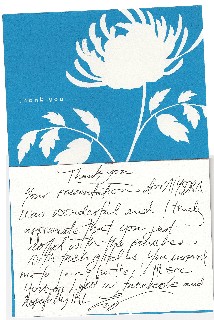 Anastasia Pryanikova personifies leadership with the added ability to turn neuroscience research into practicable and easy to understand and implement solutions in the areas of communication and conflict management. Her combined expertise includes professional delivery of training programs, cross-cultural experience, and a blend of analytical and creative thinking. She is smart and empathetic, with the magic to inspire people globally.
~ Nancy Kaye, http://defineyourdestiny.com

The International Coach Federation Conflict Management Coaching SIG.    Teleseminar  "Rewire Your Brain to Speak Your Mind: Neuroscience Insights for Conflict Management," September 27, 2011.
Comments from the participants:
Thanks for the great webinar!
Your SIG is awesome – another very informative call.
Thank you for the great teleclass!  –so much interesting information and Ann is a great presenter!
Thanks SO much for the meeting today. It was amazing!
Anastasia was great
What a great webinar today – thank you! A lot to absorb and my big takeaway was the importance of self awareness, both for us as coaches and also our clients.
The session was very very good, Anastasia is an inspiring teacher
Loved Anastasia's presentation.
It was fascinating and one I most appreciated.
What a fantastic call
Thank you for another really interesting call today on the brain and it's response to conflict and what we can do as coaches to help our clients. 
It was a GREAT call today with Ana on Rewiring the Brain.  Excellent!
Fabulous call- Anastasia really is an expert and the call was fantastic. 
Thanks so much—fabulous call!
Association for Conflict Resolution Chicago Chapter. Presentation "Rewire Your Brain to Speak Your Mind:  Neuroscience Insights for Conflict Management," April 29, 2011.
Comments from the participants:
Fabulous. Excellent topic and knowledge.
Very knowledgeable about brain.
Very timely.
She knows her stuff; is very clear!
Awareness of all the ways our brains can be impacted is very helpful.
So many things I can apply to my mediations; challenged me to use them.
The entire presentation was fascinating.
All of it was meaningful – real and relevant.
The entire program was interesting – so useful, helpful, inspiring.
Association for Conflict Resolution.  Teleseminar "Rewire Your Brain to Speak Your Mind: Neuroscience Insights for Conflict Management," May 5, 2011.
Comments from the participants:
Thanks so much for arranging Anastasia's wonderful presentation!!
Once again you selected a great speaker/presenter for the May Conflict Coaching Teleseminar.
Excellent presentation today – very informative on a complex subject but made easy to understand.
How knowledgeable Anastasia is…I really liked this teleseminar…thank you
The 4th Annual Mediators Beyond Borders Congress, March 3 – 6th, 2011, UCLA, Los Angeles, CA.  Workshop "Rewiring your Brain: Neuroscience and Leadership in Conflict Resolution," co-presented with Nancy Kaye, Director of American Communication English, www.acemyenglish.com
Comments from the participants:
Huge applications for personal & work
All information provided was very useful
Absolutely terrific presentation, presenters did excellent job of tying topic to applicability in mediation.
Her knowledge and presentation skills helped me to understand this complex topic
I loved the knowledge of how the brain works in conflict resolution and mediation. Speakers were very knowledgeable and gave great examples.
Very interesting. Clear & knowledgeable. Engaging.

excellent structure
well prepared
unique aspect to learn about mediation

Very knowledgeable!
Very well prepared! Great topic—fun games
knowledgeable about topic, made applicable to mediation very well
Very knowledgeable—excellent examples—uses relevant examples for mediation practice
Many insights—from understanding the brain can be used in mediation practice—from awareness of emotions, to stimulating positive emotions
Understanding how our brain influences so much of our behavior and decision-making is incredibly helpful.
Brain triggers/etc. are very important when working in any sphere. A person must be aware of their own triggers also.
"Quantum Leaps Mastermind Group."  Co-facilitating with Nancy Kaye, Director of American Communication English,  www.acemyenglish.com
There are so many ways in which my life has become enriched since joining the mastermind group led by Nancy and Anastasia.  My life is enriched beyond measure as a result of our mastermind group and I wish to tell everyone I encounter what a blessing it is to have such a group to share with every week.
    * The relaxation methods that include breath control and imagery are very valuable tools to lower stress in oneself and open the mind for learning.
    * The reading materials suggested included concepts to think about and try for ourselves.
    * The guest speakers were extremely knowledgeable in their area of expertise and truly blessed us.
    * The teleconference calls in which we exchanged ideas feelings and growth are extremely powerful.
    * The self growth I experienced has enriched my life both personally and professionally.
    * I have connected with my listening being and communicate and exchange ideas clearly and concisely.
    * I am able to enrich the lives of others with my blogging on the site and it allows for further exchange of thoughts and feelings among the group.
    * My marriage has become further enriched as a result of my learning more about my communication style and improved in areas of weakness.
    * I am a stronger and more powerful woman and more fully believe in myself and my abilities.
    * I am able to assist others more fully as a result of my improved communication skills.
    * My writing expresses the life lessons I have experienced since joining our mastermind group.
    * My creativity has flourished as I have become a part of the group think tank in which we are unafraid to share our experiences, joys and fears in a safe place.
    * The education that has been provided by Nancy that has enriched our ability to communicate with each other.  When we are able to understand how we as individuals can improve and help each other to grow the value is priceless.
    * The lessons about the way our minds think and process as taught by Anastasia is amazing and clearly assists us in our quest for understanding ourselves more fully.
~ Jennifer Merritt, QLMM participant, http://pocketva.com

I look forward to each and every call we have. Since joining Quantum Leaps Mastermind Group, I have seen a great difference in my confidence, my performance (at work and home) and my outlook on life in general. We do breathing and meditation exercises together. We support, encourage and confide in each other, and a group of women coming together with that much like-minded energy is more powerful than you can imagine. You would just have to experience it.
The change in my attitude and expectancy has brought about so many positive changes in my life including financial, emotional and spiritual.
~ Samira Elmarry, QLMM participant