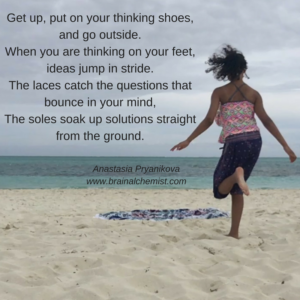 Have you noticed how certain habits and routines change when you change your surroundings, for example, when you go on vacation? Your environment constantly shapes your brain and your habits whether you are aware of it or not.
In his book "Situations Matter," Sam Sommers argues that by understanding the powerful influence that context has in our lives and using this knowledge to rethink how we see the world, we can be more effective at work, at home, and in daily interactions with others.
Today, I bring you my observations about the power of environment to change our habits from the beautiful island of Providenciales in Turks and Caicos, where my daughter and I have recently spent a blissful week of vacation.