We live by the stories we tell.
What stories run through your mind?
Are they inspiring, supportive and kind?
Or are they timid, self-critical, maligned?
Perhaps, it is time to open you mind
To the new stories that are well-aligned
With your heart's desires and the purpose defined:
To create the life and business to which you aspire.
To nurture relationships with those you admire.
To experience joy, flow and a deep burning desire
To find your authentic voice, speak your truth and inspire.
To cultivate habits and attitude that are required
To focus your attention and pull through the grind of overwhelm
Towards a clear, creative and productive mind.
Learn about the power of rewiring your brain for positive change and start on a path of profound transformation in a brain-friendly way by opening your VALVE of Transformation: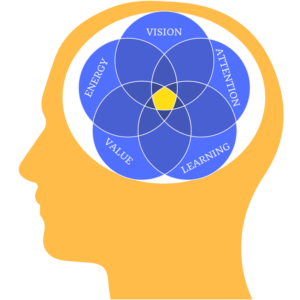 Click HERE to fill in the form and access our free recording of the visualization meditation: Open your VALVE of Transformation!