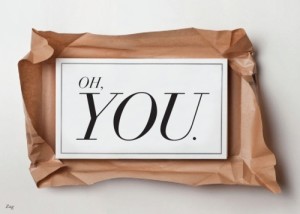 Are you trying too hard to be perfect when you need to speak or present?  I have a secret to share with you that may liberate you from this overwhelming desire to be perfect. For years, whenever I had to speak in front of groups, I had a concern at the back of my mind that my accent would be an impediment. I knew that my accent was slight and did not prevent people from understanding me, but somehow it still felt less than perfect.  After all, most of my speaking and training is done in English, which is my second language. Even the fact that  I was a linguist and a certified ESL instructor who used to teach English grammar and writing to international students in the U.S. didn't help. Only through a lot of practice and feedback from my audiences, I came to the conclusion that it really didn't matter.  On the contrary, I was often better prepared because I paid more attention to how I phrased things and rehearsed more. People were curious to know where I was from, which made me stand out and led to more interesting conversations. And most importantly, whenever I helped others with their communication challenges, I could honestly say that if I was able to become a speaker, coach and trainer in a second language, they could become more effective communicators too. I could help them because I knew their struggles, self-doubt and fears of public speaking.  Speaking is about connection, not perfection.
Perfect speeches often lack connection with the audience because nobody is perfect. Perfection can even undermine the effectiveness of your message. When you share your knowledge with your audience members, there may be a doubt in their minds that the solutions that worked for you may not work for them because they may not be as savvy, confident, determined, or decisive as you are.  How can you overcome their objection that you sound special?
1. Let someone else be the Guru. You want to stress what you share with your audience because we naturally gravitate towards people like us. Don't be afraid to talk about your failures and frustrations because we all have experienced them. Position yourself as the one who received a helpful lesson or revelation and is about to pass it on to your audience. Now, the focus of your story is less on you as the know-it-all Guru and more on your audience members – their pains, needs and desires – as well as the process that gets them where they want to be. You can call back to the Guru's message more in your speech without sounding like you are preaching or trying to sell yourself too hard.
2. Let your audience contribute to the solution.  A sense of autonomy is a reward to the brain. Give your audience members choices, engage them by asking powerful questions, and acknowledge their input and wisdom. What questions can you ask your audience to make them reflect on your points? How can they better fine-tune and apply your strategies to their unique situations? People feel more committed to the ideas that they have helped to develop.
3. Don't memorize your speech word-for-word. Have an outline, know your quotes and memorable expressions, and internalize what you want to say by practicing it. Don't try to sound too formal. Don't speak like you write. People prefer things that are easy to process. Repetition, clarity and simplicity help to build connection and trust.  "Cognitive fluency" is a measure of how easy it is to think about something:
"…studies have shown that when presenting people with a factual statement, manipulations that make the statement easier to mentally process – even totally nonsubstantive changes like writing it in a cleaner font or making it rhyme or simply repeating it – can alter people's judgment of the truth of the statement, along with their evaluation of the intelligence of the statement's author and their confidence in their own judgments and abilities."
Here is a trick to make sure you stick to the conversational language.  Instead of standing when you practice your speech, have a seat and imagine you are having a conversation with someone.  What would you say to get your point across? If your language is too formal, it will feel awkward.
4. Replace "Ladies and gentlemen" with "You."  If you use collective phrases, such as "Ladies and gentlemen…", "How many of you…", "Dear friends and colleagues…", you create a perception that you are speaking to too many people. You want each of your audience members to feel like you are speaking directly to him or her.  Look audience members in their eyes as you scan the room.  Choose words as if you are speaking to each member individually.  The word "you" is your most important word.
5. Make your physical environment warm and inviting.  Colors, smells, textures in our surroundings all affect our moods and behavior without our conscious awareness. You can't always choose where you speak, but it is important to pay attention to the design, acoustics and seating arrangement in the room. Clear away anything that may create a barrier between you and your audience, such as lecterns, projectors, etc. Remove empty seats. Make sure everybody can see and hear you well. Use a cordless mike that allows you to move around the room and offer a mike to audience members when they ask or answer questions.
What techniques do you use to build connection with your audience?