You've heard that people buy on emotions and then justify their decisions with logic.  We all know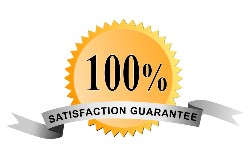 that our mood affects our decisions and behavior, but we may not realize to what extent our brains are prone to confusion and miscalculation.  For example, you are more likely to give a favorable opinion on a consumer product, such as home appliances, if you receive a small surprise gift right before you are asked about your opinion.  Never mind that the surprise gift is a nail clipper that you don't even need.
When you are in a bad mood, you may be more inclined to buy impulsively.  Why are we prone to engage in retail therapy?  Studies show that willpower and self-control diminish when people are in a bad mood, while their search for pleasure and comfort increases.  We are wired to avoid pain and maximize pleasure.  Thus, we compensate for distress by overindulging.  To make things worse, people have difficulty appreciating the power of temptation and overestimate their capacity to control their own impulses.  In fact, those who are the most confident about their self-control are the most likely to act impulsively.
In addition, you can blame your dopamine neurons for your search for instant gratification.  When you think about a reward in the future, the prefrontal cortex associated with the rational planning becomes more active.  It encourages you to wait for a future bigger pay-off.  When you think about an immediate reward, the brain area associated with emotions, such as the midbrain dopamine system, is turned on.  This limbic part of the brain urges people to pay with a credit card for something they can't afford, for example.  Whether you will be able to resist the temptation depends on which area of the brain shows greater activation in this neural tug of war.
Our brains are generally good at rationalizing our decisions to avoid any conflicting thoughts, or what social psychologists call "cognitive dissonance." The notion that we just bought something we wanted and also wasted money is bothersome.  To overcome it, we exaggerate the value of the purchased item.  When this process doesn't work, we experience buyer's remorse.  Sometimes, buyer's remorse happens because we encounter certain information after the fact that undermines our purchase decision.  On occasion, we may not feel motivated enough to reduce negative feelings.
Taking into account this neural tug of war in the consumers' heads, is there a way to tame the buying brain and improve customer experience?  Here are 9 practices that can ease the pains of the buying process and nurture important customer relationships:
Educate your customers. Since your customers search the web for information, make sure your content is informative, memorable, engaging, easy to find and share.  Education reduces the risk of misunderstanding or misuse of your products or services.  Buyers become more confident in their purchase decisions and clear on the value they get. Informed consumers can be your best fans and evangelists.
Shape your conversations and offerings in terms of short-term and long-term benefits and consequences to help your clients get clarity they need to make a decision.  What problems do you solve for your clients?  What are the short-term benefits of using your products or services?  Do they lead to a bigger pay off in the future?  What are the negative consequences of ignoring the problem your business is meant to solve?
Make it fun to buy from you. Distribute gifts, coupons, giveaways, VIP invitations to events through social networks and other online channels.
Offer a money-back guarantee. If consumers know that they can reverse their purchase decisions, they may be less likely to suffer from buyer's remorse.
Follow up with customers who have just made a purchase to welcome them into your community of happy customers and fans, reaffirm that they made the right decision and encourage them to engage with your products or services right away to experience the benefits and counteract possible buyer's remorse.
Use social networks to create smooth and pleasant customer experience. Promptly answer customers' questions. Solicit and respond to customers' feedback.
Invite customers to submit their testimonials. Not only you can use the testimonials to promote your business, the process of creating a positive testimonial will seal the benefits in the consumers' minds.  Testimonials provide a stamp of approval, which is important to the buying brain.
Keep in touch through social media. Provide regular tips on how to make the best of your products or services.  Use how-to videos and pictures to make your tips more visual and memorable.
Encourage your fans to step in and answer questions from other customers about their use of the products. This will increase customer engagement and make your growing community stronger.
What else can we add to the list?