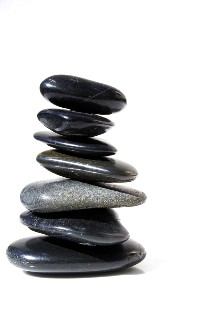 Social media for business requires planning.  With the right strategy, social media can help you maximize your marketing efforts, build long-term, trusting relationships with your clients and prospects, boost your visibility and credibility, while you share your expertise and valuable experience with the growing audience.  You can develop good friendships and business alliances and have fun in the process.
Without the right strategy, social networks can waste time and resources.  They can also be annoying, distracting, boring and irrelevant.  They can even damage your reputation and cost you business.
Before you venture into social networking for business, it's important to develop your social media and content strategy.  Here are some questions and key points to help you get started and see how your business can leverage these new channels of communication and customer engagement:
1.  Social media purpose:  What objectives do you want to accomplish through social media?
Do you want to:
extend your brand and grow your customer base?
research your target market needs and trends?
monitor customer feedback and your online reputation?
increase traffic to your company website?
build stronger relationships with existing customers to boost loyalty and referrals?
improve customer service and buying experience?
You objectives will drive the choice of social networks, your online content and tools to measure your social media impact.
2.  Your Social Network:  Who should you be talking to?
What is your target market?
Which social networks do they belong to?
How do you find your target market online?  (Check out Twellow http://www.twellow.com, Twibes http://www.twibes.com, Facebook and LinkedIn groups).
Which experts, colleagues and possible referral partners in your field would you like to follow with an eye towards learning, collaborating, forming strategic alliances and join ventures?
Who is your competition and what are they doing in social media?
Which of your local contacts are also in social networks?  How can you nurture your existing relationships through social media?
3.  Market research:  What would your target market want from your social media content?
One of the big mistakes companies make in social media is constant pitching of their products or services.  Social networks are more like coffee shops where people gather to have conversations than highways with rows of billboards alongside.
Here's a list of tactics and tools that can help you take a peek into the heads of your prospects and customers to better understand their needs:
Listen to the conversations that are already happening in your area of business. Join in, comment, and share when appropriate.
Use Twitter Search (http://search.twitter.com), FriendFeed (http://friendfeed.com), Google Alerts to monitor conversations around specific topics.
Pay attention to the words people use to describe their needs when they complain, ask for help or advice.
Ask people questions.  Invite your friends and followers to participate in the polls and surveys you create.
Follow and learn what your competition is doing in social media.
4.  Social media content:  How do you plan to educate, entertain, engage, and influence your audience?
David Meerman Scott said, "Think like a publisher, not a marketer."
What messages do you want to communicate to your target market and why?
What content types and formats will be used?
How will you integrate your web content with other information channels you may be using, such as email marketing, press releases, ads, social media, etc.
How will you organize your content?
How will your audience find your content?
What is your schedule for producing, updating and maintaining your content?
What's your editorial process?
How do you measure the usefulness of your content to your business and your customers?
5.  Your social media capacity:  What resources does your business have to implement your social media strategy?
Who will set up your social media profiles?
Who will design your pages?
Who will create the content?  Will it be original, aggregated, user-generated, or a combination?
Who will manage your social media activity and maintain your social media profiles?
How much time do you plan to spend on stetting up and managing social media, generating content, participating in conversations, responding to feedback?
What systems will you create to ensure that your social media campaigns run smoothly?
What's your social media budget?
6.  Social media tools and resources:  What social media tools do you want to use?
There are plenty of social media tools and resource out there, but it doesn't mean you need to use as many as you can.  Your choice of tools depends on your business objectives, target market needs, content strategy, your social media budget and available resources.
7.  Social Media Metrics:  How do you measure your social media impact?
In addition to your social media objectives and an implementation plan, you need to know if your social media efforts help you achieve your business goals and be able to adjust your strategy as needed.
What to measure and how to measure is a big topic in social media.  The list of metrics across several categories below can help you start thinking about your appropriate measurements:
Outreach:
Number of posts and updates
Number of new and returning visitors to your blogs and websites
Number of friends, followers, members, RSS subscribers
Influence:
Repeat visitors
Followers of followers
If your follower retweets your update, how many people can see it?-         Inbound links to your content from other websites and blogs
Directory listings
Referrals from social networks
Number of republished links
Retweets
Technorati authority for blogs
Market research:
Analysis of audience feedback for neutral, positive and negative attitudes and emotions
Analysis of keywords that people use to tag your content on bookmarking sites
Analysis of keywords people use to search for your content, products or services
Customer reviews
Surveys
Complaints
Engagement:
Number of bookmarked links or items saved to wishlists
Content ratings, likes, favorites
Time spent onsite
Number of comments
Number of questions
Number of downloads
Number of views
Usage of widgets
Click-through rate (CTR)
Number of email subscriptions
Number of RSS subscriptions
New member registrations
Number of purchases
Number of recommendations
A great resource on how to measure social media is "Social Media Metrics:  How to Measure and Optimize Your Marketing Investment" (New Rules Social Media Series) by Jim Sterne.
This post is an excerpt from The Social Media Planning Guide, which you can get by signing up for my free Social Media & Content Strategy Kit.